Pemasaran Melalui Platfom Instagram Dengan Strategi Funnel Marketing
Keywords:
Pemasaran Online, Instagram, Customer
Abstract
Abstrak: Tujuan dari penulisan penelitian ini adalah untuk mengetahui efektifitas penggunaan instagram dengan strategi funnel marketing sebagai media promosi CV Telaga Nursery. Dalam laporan ini digambarkan dengan optimalisasi instagram seperti konten yang ada, pengelolaan fitur-fitur instagram, didesain sesuai kebutuhan calon customer, serta pelayanan yang baik dan ramah guna meningkatkan jumlah kunjungan instagram dan menarik calon customer CV Telaga Nursery. Metodologi penelitian yang dilakukan adalah studi lapangan meliputi wawancara, dan observasi/pengamatan yang dilakukan di CV Telaga Nursery. Setelah rancangan global selesai dibuat, maka dapat diketahui bahwa Optimalisasi Instagram yang diterapkan CV Telaga Nursery dilakukan untuk menarik, mempertahankan dan memuaskan customer ataupun calon customer.
Kata kunci: Pemasaran online, instagram, dan customer
Abstract: The purpose of writing this research is to find out the effectiveness of using Instagram with a funnel marketing strategy as a promotional medium for CV Telaga Nursery. In this report, it is described by optimizing Instagram such as existing content, managing Instagram features, designed according to the needs of potential customers, as well as good and friendly service to increase the number of Instagram visits and attract potential customers of CV Telaga Nursery. The research methodology used was a field study including interview and observations conducted at CV Telaga Nursery. After the global design has been completed, it can be seen that the Instagram Optimization implemented by CV Telaga Nursery is carried out to attract, retain and satisfy customers or prospective customers..
Key words: Online Marketing, Instagram, and Customers.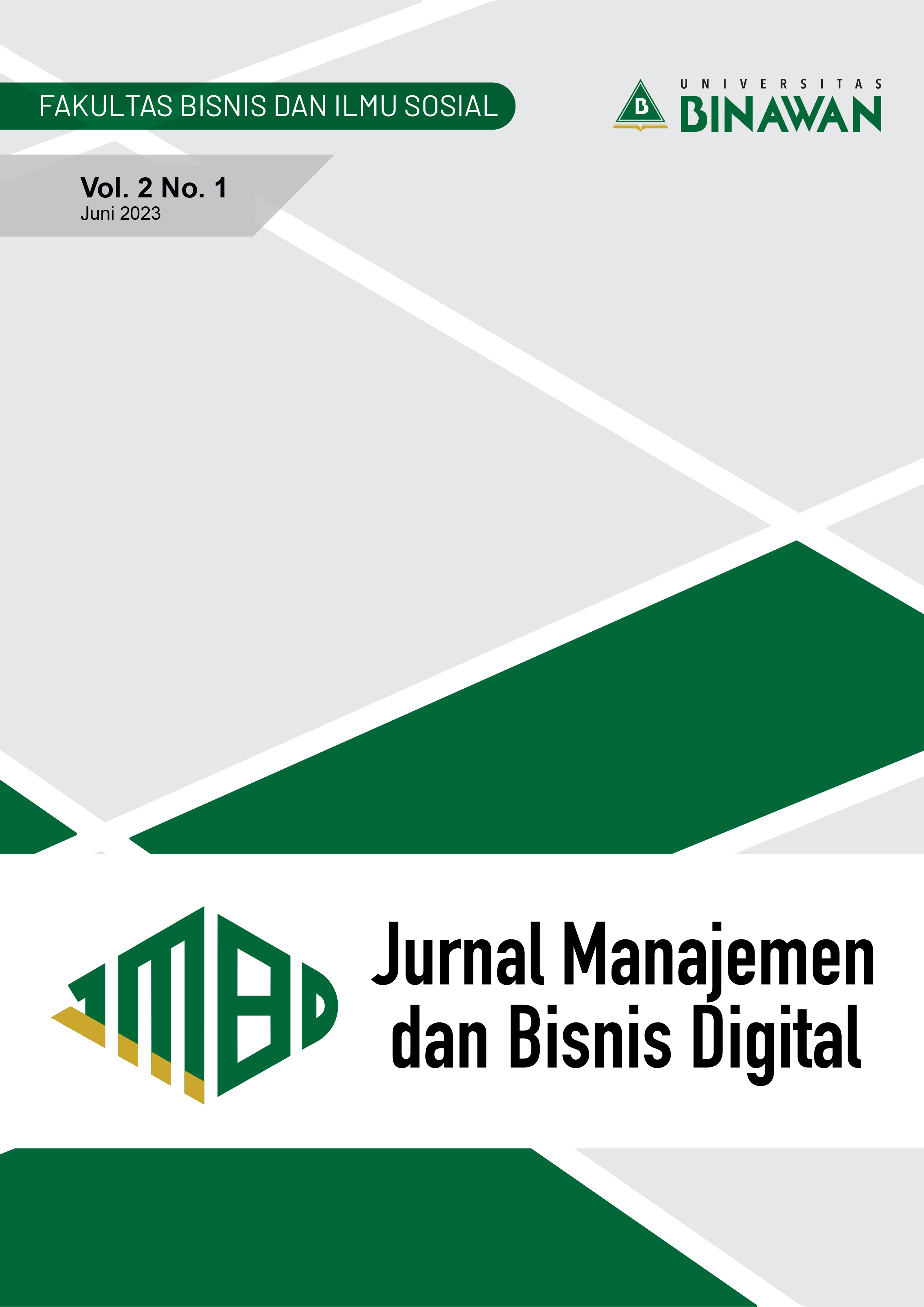 Downloads
How to Cite
R. Suprono Wahyujatmiko, Wasisto Rudi Purwanto, & Muhammad Hilmy Raihan Azhari. (2023). Pemasaran Melalui Platfom Instagram Dengan Strategi Funnel Marketing. Jurnal Manajemen & Bisnis Digital, 2(1), 78–88. https://doi.org/10.54771/jmbd.v2i1.1093