PENGALAMAN ORANGTUA MENDAMPINGI ANAK DISABILITAS NETRA GANDA YANG TERPAPAR COVID-19 DI JAKARTA
Keywords:
: Parents' Experience, Multiple Disability with Visual Impairment / Deafblind, Exposure to Covid-19
Abstract
Covid-19 has not only caused various vulnerabilities for people with disabilities, but also families who have family members, especially those multiple disability with visual impairment. The impact of Covid-19 has brought multiple disability with visual impairment into a group with multiple vulnerabilities. Weak physical and psychological immunity, causing this group to require specific treatment and continuous assistance when exposed to Covid-19. Worse, the practice of health services provided by the government, comprehensively has not been able to meet the needs of this group with various obstacles. So, care and assistance must be the responsibility of parents or families when they are exposed to Covid-19. This research is to answer the question of how the dilemmas and challenges faced by parents when accompanying children with multiple disability with visual impairment who are exposed to Covid-19 at home. Qualitative descriptive method with a case study approach that selected 3 informants in the Jakarta area, was used in this study. The results show that parents experience a lot of pressure, obstacles in accessing health services, experience rejection, are stigmatized by the environment, physical and psychological fatigue, experience shocks in relationships, conflict of roles in the family and a high risk of being exposed to Covid-19.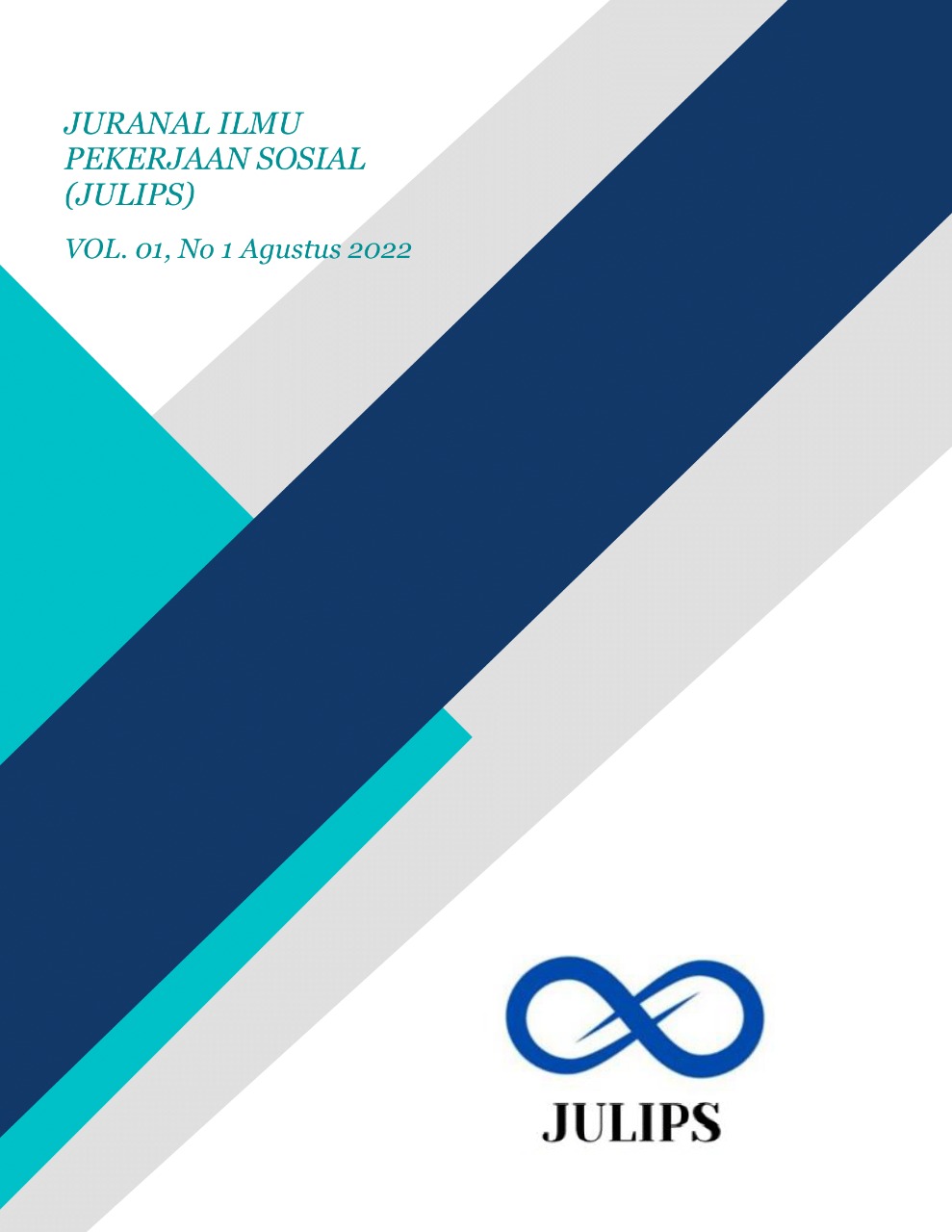 Downloads
How to Cite
Hastin, Dewi Kartika, & Nancy Rahakbau. (2022). PENGALAMAN ORANGTUA MENDAMPINGI ANAK DISABILITAS NETRA GANDA YANG TERPAPAR COVID-19 DI JAKARTA. Jurnal Ilmu Pekerjaan Sosial, 1(01), 27–33. Retrieved from https://journal.binawan.ac.id/index.php/JULIPS/article/view/577